Two different brands, Two distinct consoles, Too much contention!
Whether you are a gamer or not, you know that PS4 & Xbox One players do not go hand-in-hand.
Seven years ago, Sony's PlayStation 4 & Microsoft's Xbox One launched just days apart from each other. The rivalry is ancient but it continues to go on till this date. Both the gaming consoles inspire untamed loyalty towards their clan. Which means if you already haven't chosen your posse, there's a fat chance that this will be one of the difficult decisions that you'll have to make in your life.
The feud between the PS4 & Xbox One seems to get fairly entertaining with time.
Despite hardening the decision-making process for the gamers, we see a clear favourite in this battle of two.
To help you pick a team, we've categorized & compared the gaming consoles on the basis of their features so that you get a clearer insight on the technicalities of them both.
Controller
The Xbox One wireless controller comes with a slightly altered design than that of the 360. It's a little chunkier and comes with more petite gamepad buttons.  They either run on AA batteries or a rechargeable battery pack. It's popularised for its use in Windows-based PCs, and other operating systems like the macOS, Linux, iOS & Android. Microsoft uncovered the Elite Wireless Controller and described as 'an elite controller for the elite gamer' which had a steel-construction with a soft-touch plastic exterior. Unlike the DualShock 4, this one allows the controller to support gaming on other platforms, as well.
With a sleek structure, PlayStation 4's DualShock 4 gamepad is a chargeable controller. It showcases vast improvements when compared with the previous DualShock controllers. It includes a built-in two-point capacitive touchpad on the front of the controller. The little speaker makes for effective use for some of the games, too. The lightbar on top of the gamepad features three-LEDs which illuminate in matching colours as that of the respective gamers. The controller supports motion detection and has several input-output connectors. With bigger outfitted thumb pads, multifunctional lightbar and clickable touchpads, the DualShock seems to be ticking every box of a good gamepad.
While both the PS4 & the Xbox seem to have the most classy, comfortable gaming pads, there are pros and cons to both of their controllers, too. We think it's a victory for the DualShock 4 by a notch beyond but a victory nonetheless.
Winner: Playstation 4
Games & Cross-play
The one very important element to tip gamers into their sides is by mentioning what all they can & cannot play.
While Xbox does have exclusive games for their audiences such as the 'Halo', 'Forza' and 'Gears' series but there aren't enough that can only be played on the Xbox One. This has been one of the major obstacles of Microsoft with the Xbox console.
Sony, on the other hand, has a better and larger collection of exclusive games for the PlayStation gamers. The 'Fifa' series, 'Unchartered' series, 'God of War' and very recent 'Spiderman' amongst various other games makes sure to keep the players happy for the longest time.
Fact – Sony's PlayStation simply has more games for its clan.
But there is one deal-breaker here – Crossplay!
It all started with Minecraft.
Microsoft executed an intelligent move and made the blockbuster game available on all the platforms right from consoles, to phones, to handhelds. Since Sony refuses to play along, the Minecraft players on Xbox One can't play with PS4 and vice-versa. So if you want to play one of the biggest games on PS4, your account will be locked to only and only the PS4. On the other hand, if you play the same game on other platforms, the players can switch between platforms and play along with their friends.
But come on, games does give Ps4 a huge advantage and anyway ps4 clan is so big that it's very doubtful for them to feel left out over crossplay.
Winner: Playstation 4
Backwards Compatibility & more
Microsoft's greatest selling point for the Xbox One is the Backwards compatibility. A new feature was added while launching the Xbox One – if you have an old game, you can simply put the disc in your Xbox One and the game will appear in your library if you digitally own it. Microsoft lets the audience know the importance of gaming history.
When Xbox One does something the PlayStation 4 can't, Sony makes sure to transcend in something else. One of the most unique aspects of the ps4 is its Virtual Reality headset. It (obviously) doesn't come with the PS4 but it surely promises some high-end VR experience.
Both of the consoles have the camera/microphone peripheral – The Xbox Kinect and The PS4 Camera. They have relatively similar features than different ones with easy-to-use interfaces & cloud-save functionality.
Even though Ps4 comes close, we'll have to give this to Xbox one.
Winner:  Xbox One
Better Connectivity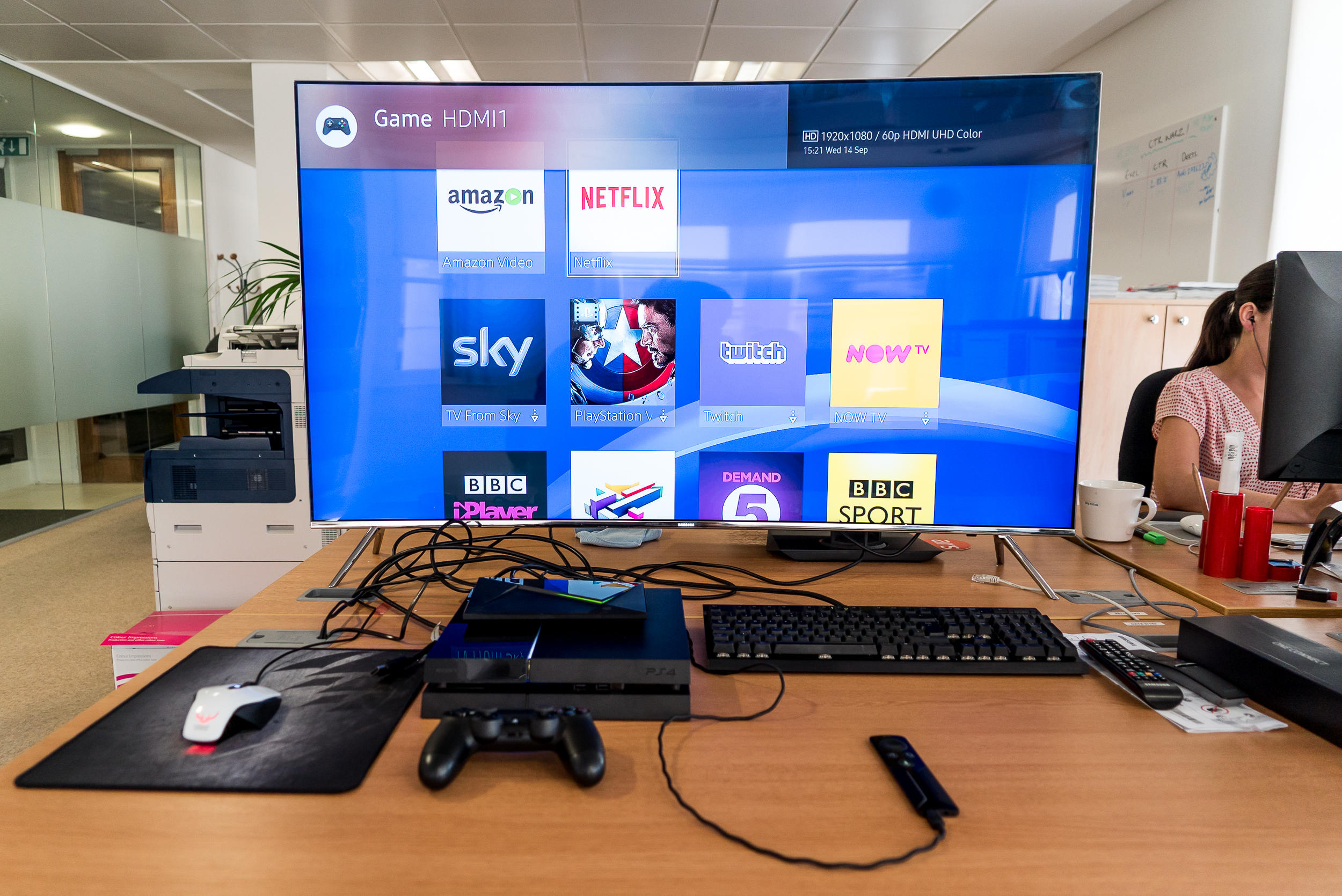 Both Sony and Microsoft offer near-about similar services (while you remain a paying subscriber) in terms of free games and accessing online multiplayer-gaming.
PlayStation Network and Xbox Live are the services that offer access to the respective platforms for online gaming. As stated earlier, they're both almost the same except for their Netflix-like gaming services; PlayStation Now & Xbox Game Pass. One of the dominant means to access media at home is streaming. The Xbox One S, Xbox One X & PS4 Pro are all able to access streams like Netflix & Amazon. Though their qualities aren't as crisp as the streaming channels, it is one of the few cheaper ways to streaming 4K content.
Winner: It's a Tie, again!
How do you decide whether you are Team Ps4 or Team Xbox One?
Unless you have friends who seem to have both the consoles and are willing to let you try them, you cannot decide which one to go for just on the basis of virtual information.
But guess what? Mutterfly – A Premium Rental Marketplace, let's you rent both the gaming consoles with a huge range of CDs at just 1% of the MRP! Play them for as long as you want to and then decide which team you want to choose. All this at the advantage of not burning a single hole in your pocket!
Rent Playstation 4 or Xbox One starting at INR 650 only!
Mutterfly provides you with an easy booking method & hassle-free deliveries. Time to Say bye to buy & Karo Mutterfly!
Keep Muttering,
Adios Amigos!